Are you searching for professional wheel alignment services for your Toyota? Loving Toyota in Lufkin is here for you. The service technicians at the local Toyota dealership near you are dedicated to assisting with your transportation needs. Do you know how often you should have your vehicle's wheel alignment checked? Our team is here to help our Lufkin, Livingston and  Nacogdoches customers learn the warning signs of your wheels being misaligned so you can drive into all of your upcoming plans with confidence.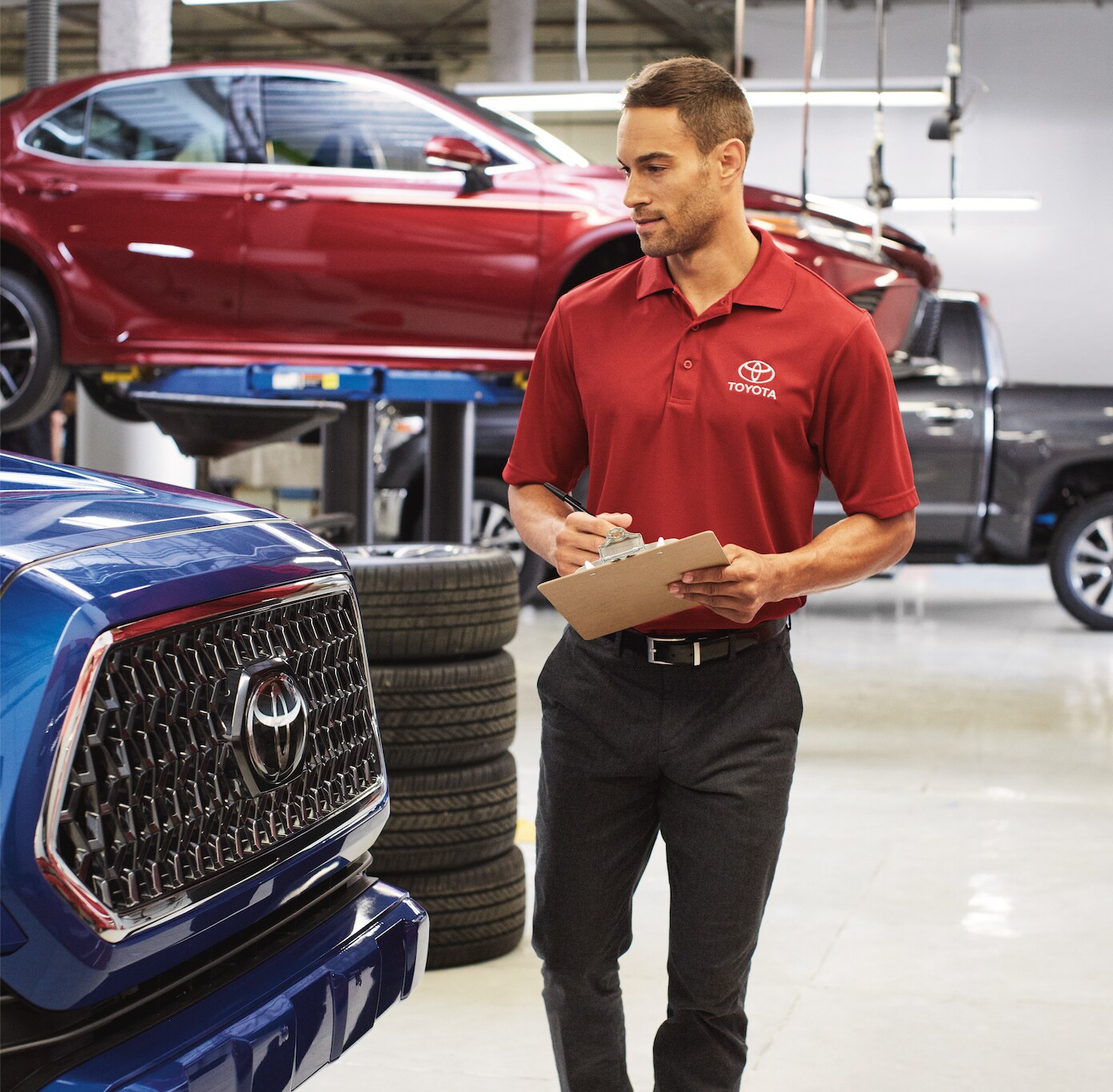 What's a Tire Alignment?
Your car's tires require periodic adjustments of their angles to meet manufacturer specifications. This is vital to reducing your tire wear, adhering to performance specifications, and confirming your vehicle is following a straight track. The angles that require evaluation and adjustment are the camber, caster, and toe. 
Improperly aligned wheels compromise drivers' abilities to travel the open road safely. When your tires are aligned correctly, the benefits include improved fuel efficiency, optimized handling, and increased tire performance. 
How Often Should I Check My Wheel Alignment?
The usual recommendation is that drivers have your alignment checked about every 6,000 miles. This recommendation varies based on your personal driving style, typical driving conditions, and manufacturer recommendations. Warning indicators that your car may require a wheel alignment include:
Steering wheel is crooked when driving straight

Car is pulling to the left or right

Rapid or uneven tire wear

Tires squealing
Have you noticed any of these warning signs that it's time to have your wheel alignment professionally evaluated at Loving Toyota? The service department at the local Toyota dealership near you is here to help our Nacogdoches, Jasper and Trinity neighbors with your transportation needs. Get answers to your service questions by giving our team a call at (936) 699-1029 today. You can also schedule your next service appointment online or visit our service department at 1807 South Medford Drive Lufkin, TX 75901. Loving Toyota is also proud to offer customers the chance to take advantage of our service coupons.