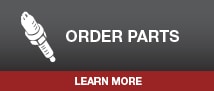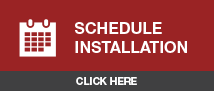 Clean motor oil is essential to maintaining the integrity of your vehicle's engine.  Prolong the life of your Toyota by using Toyota Genuine Oil Filters which are engineered specifically for your vehicle. 

Our oil filters clean the oil as it passes through the filter and prevent abrasive contaminants from damaging vital engine parts. If you need your oil and filter changed, the experts at Loving Toyota can replace your oil filter in a timely manner.

Loving Toyota is here for you and ready to assist you by performing your factory recommended oil changes today!



Service and Parts Hours
Monday

7:30am - 5:30pm

Tuesday

7:30am - 5:30pm

Wednesday

7:30am - 5:30pm

Thursday

7:30am - 5:30pm

Friday

7:30am - 5:30pm

Saturday

9:00am - 4:00pm

Sunday

Closed
See All Department Hours
Dealership Hours
Monday

8:00am - 6:00pm

Tuesday

8:00am - 6:00pm

Wednesday

8:00am - 6:00pm

Thursday

8:00am - 6:00pm

Friday

8:00am - 6:00pm

Saturday

9:00am - 6:00pm

Sunday

Closed
Parts Dept. Hours
Monday

7:30am - 5:30pm

Tuesday

7:30am - 5:30pm

Wednesday

7:30am - 5:30pm

Thursday

7:30am - 5:30pm

Friday

7:30am - 5:30pm

Saturday

9:00am - 4:00pm

Sunday

Closed
Service Dept. Hours
Monday

7:30am - 5:30pm

Tuesday

7:30am - 5:30pm

Wednesday

7:30am - 5:30pm

Thursday

7:30am - 5:30pm

Friday

7:30am - 5:30pm

Saturday

9:00am - 4:00pm

Sunday

Closed
Related Links